News
1 December 2015
New Super Yacht Insurance Facility
---
Launch of the Prestige Yacht Policy, exclusive to Simon Winter Marine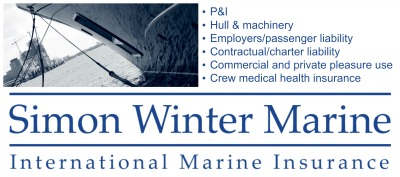 Simon Winter Marine Limited is pleased to announce the launch of the Prestige Yacht Policy, an insurance policy designed specifically for modern production sail and motor yachts.  The policy is designed primarily for vessels of up to GBP10,000,000 although existing facilities are available for values in excess of this.
Underwritten at Lloyd's, the Prestige Yacht Policy offers Agreed Value policies and complements the existing insurance service offerings provided by SWM. 
The policy has been designed to cater for vessels operated on a private or commercial basis and can be tailored to form part of a comprehensive insurance program including Protection & Indemnity, employer's/crew liability and medical health plans.
---